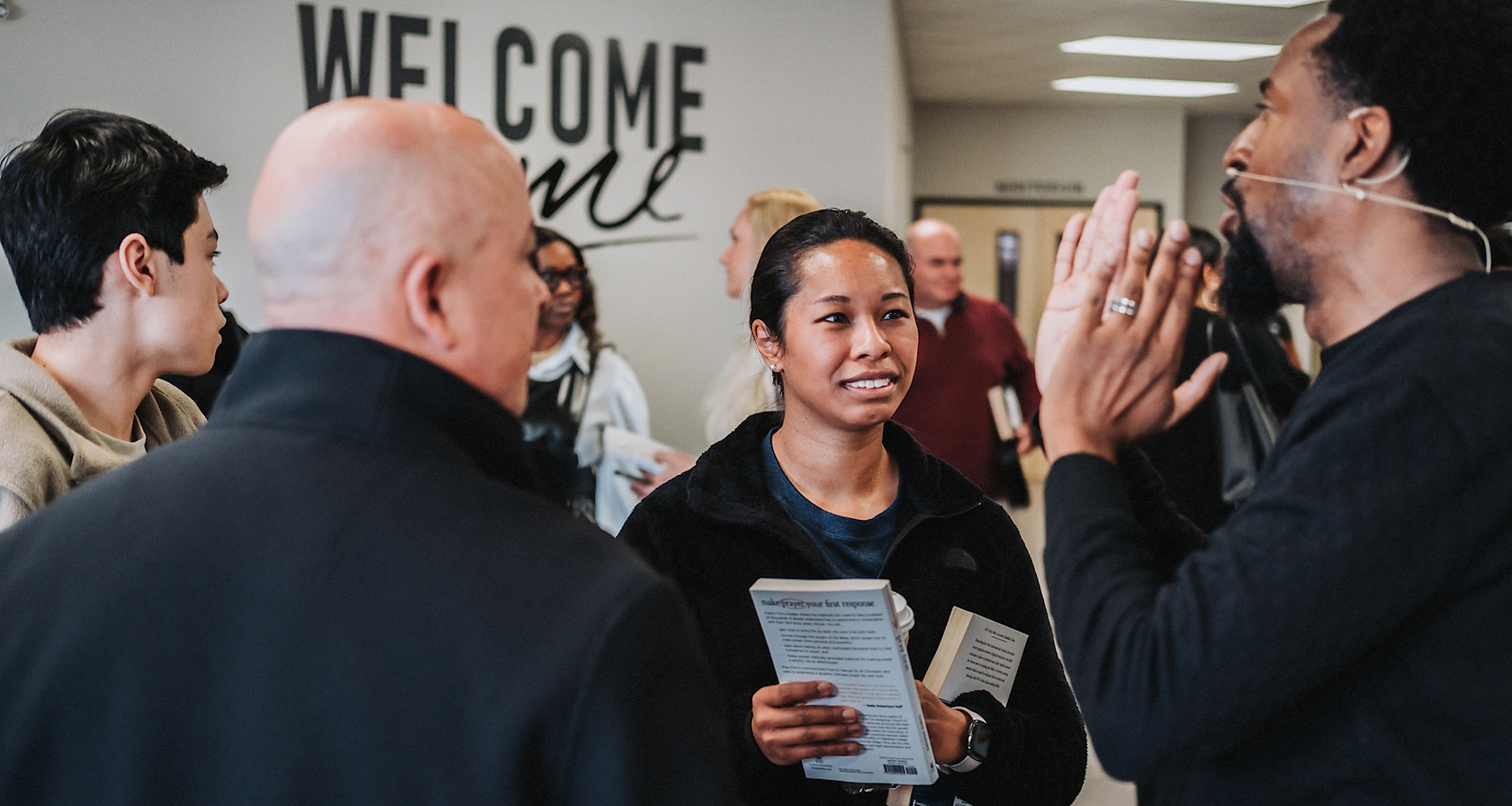 We're here to help people Know God, Find Freedom, Discover their Purpose, and Make a Difference.
Whether you're new to church, have been a Christian for many years, or are looking for a fresh start, you're welcome here. Our hope is to give you a place where you experience a fresh, enjoyable connection to God and a community of people.

We keep our focus simple so we can have the biggest impact possible. Everything we do as a church is filtered through our focus on helping every person live the full life for which God created all of us.
God wants to know us personally. More than just practicing religion, He wants a relationship with us. Our weekend services are where we focus on that relationship. Whether you're new to faith, have questions, or have been a Christ follower for a long time, our services are a safe place to learn more about what it means to know God and grow closer to Him.
One of the ways God designed for us to live in freedom is to have people in our life to help us in the journey. Connecting with others in Hope City Small Groups is a practical and enjoyable way to find that kind of life-changing community.
We're all an important part of God's plan, and our life will never make sense until we discover our purpose. The Hope City Growth Track is designed to help us take steps in the important process of discovering our purpose, and there are opportunities to attend weekly.
This is God's ultimate plan for our life–to make a difference in the lives of others. When we do, the Bible tells us we will experience joy. Through the Hope City Dream Team, we hope to connect every person to an opportunity to live out their calling by using their gifts and talents to serve others in the church and the community.
Corey and Tomekia Williams dreamed of planting a church with a simple goal – to help people connect with God so that they might reach their potential.  After months of prayer, it was clear that God was calling them to Savannah, Georgia to plant a life-giving church.  Before moving from their hometown of Jacksonville, Florida in July of 2014 they spent one year prior traveling back and forth each month to cast a vision of the church they envision with as many people as they could.  It was their goal to start the process of building relationships and creating awareness of this new church that was coming to the area.  
While they did their best to dream big, they never imagined their dream would draw so much interest.  With a goal of having 35-50 people on their Launch Team, they began holding interest meetings at Courtyard by Marriott Savannah Midtown.  In January of 2014, Hope City Church began Sunday morning services with over 200 in attendance.
While this is just the beginning it is clear that big things are ahead, and our hope is that you help write the story of Hope City Church.  Hope City Church is not being built on the gifts of a few, but all the sacrifices of many.